Thursday, May 16, 2013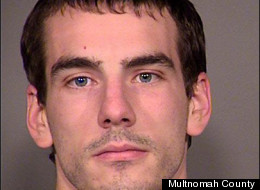 Jared Weston Walter, 26, is accused of ejaculating into the hair of female bus passengers in Portland, Oregon.
Walter allegedly gave a female passenger the special protein treatment at about 7 a.m. Tuesday, and authorities believe he did the same thing to at least two other women over the past three weeks.
"At the time of those first two reports, the victims were unsure as to what had transpired, and the seriousness of the offense was not understood," wrote Sgt. Pete Simpson in a statement obtained by The Oregonian.
Walter has become known as the "TriMet barber" because in 2010, he was convicted of cutting off the hair of random bus passengers and spreading super glue on their heads. He was sentenced to 13 months in prison and two years of parole, according to KATU, and was just recently paroled.
Wednesday, May 8, 2013
You like?

Kmart has started sharing

the first looks from the new N

icki Minaj

collection and we've got a few photos here for y'all to enjoy.
You can also check out Nicki's Shop Your Way page which has been abuzz with "Barbz" sharing their inspiration with Nicki. Now, it's Nicki's turn to
share
her design inspiration with fans with a first look at her recent design meeting. You can check out the photos here
Source